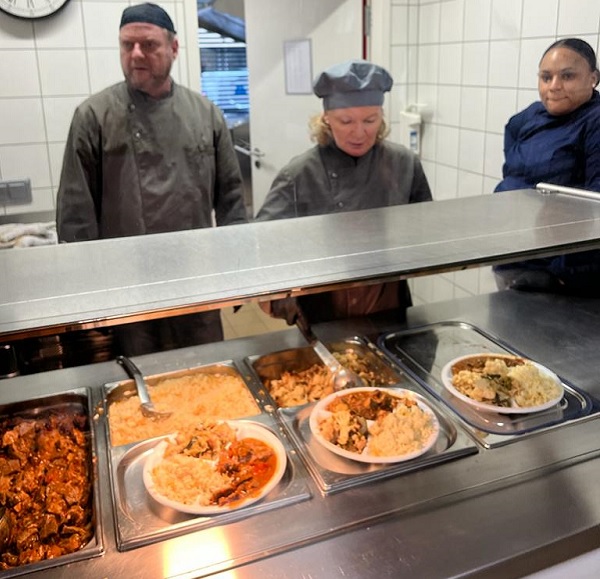 Rotary Club of Luxembourg-Horizon helping at social restaurant;
On Saturday 25 February 2023, festive atmosphere prevailed during lunch at the social restaurant of the Stëmm vun der Strooss in Hollerich, which is open every second Saturday in order to offer meals to people in need.
Nine members of the Rotary Club of Luxembourg-Horizon volunteered to distribute the food and serve drinks on the day.
Alexandra Oxacelay, Director of the Stëmm, was thankful for who not only provided lunch but, above all, brought a festive atmosphere and conviviality to the social restaurant. With understanding and listening, they gave their free time to the beneficiaries of the charity, all in a respectful setting. Those dining there were visibly delighted that people who have busy schedules could come to the social restaurant on a Saturday lunchtime and that they could chat with them.
Alexandra Oxacelay explained that such actions are great: "As it enables dialogues between people who are not necessarily used to running into each other. It also allowed us to relieve our people who are in a professional reintegration measure, who had a day off thanks to the presence of the members of the Rotary Club Luxembourg-Horizon".
The non-profit association was also pleased to receive a donation of €2,500 from the Rotarians. This donation will be invested in the renovation work of the new social restaurant in Ettelbruck (47 rue Prince Henri), which has been open since 2 February 2023.