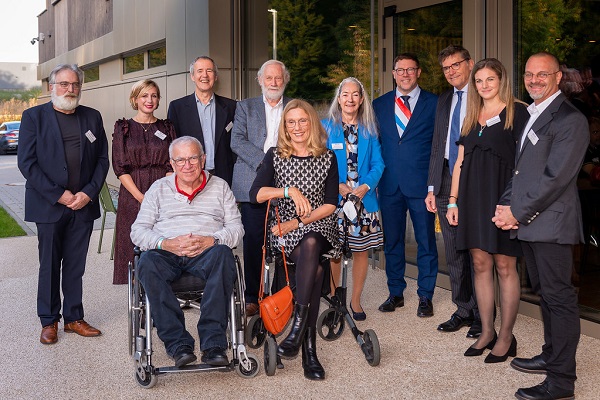 Credit: ALAN - Maladies Rares Luxembourg
ALAN - Maladies Rares Luxembourg, a local non-profit organisation which supports people affected by rare diseases, inaugurated its new premises in Kockelscheuer last week.
The inauguration took place on Thursday 14 October 2021, in the presence of Tom Jungen, Mayor of the Municipality of Roeser, and Mars Di Bartolomeo, President of the Health Commission.
For more than 20 years, ALAN - Maladies Rares Luxembourg has committed itself to improving the quality of life of around 30,000 people in Luxembourg who are affected by a rare disease. These diseases, which are often genetic, chronic, progressive and incurable, pose many complex challenges for the individuals and families concerned.
ALAN's consultation service offers psychological counselling, as well as administrative and social support to inform, guide and assist those concerned in several areas, including access to health care, administrative procedures, social rights, education, work, family life and social inclusion. In addition to its consultation service, ALAN offers a range of adapted recreational and sporting activities, as well as advocacy and awareness work.
Over the past few years, all areas of ALAN's business have grown significantly, leading the association to relocate earlier this year. Last week, ALAN invited its volunteers, partners and active member patrons to inaugurate its new premises in Kockelscheuer.
ALAN's offices are now located in the new building by design office Schroeder & Associés SA.
Shirley Feider-Rohen, President of ALAN, commented: "This is the start of a new phase for ALAN. Thanks to our valuable partners, we have been able to find and fit out perfectly adapted premises, allowing us to fully meet our missions for the years to come".