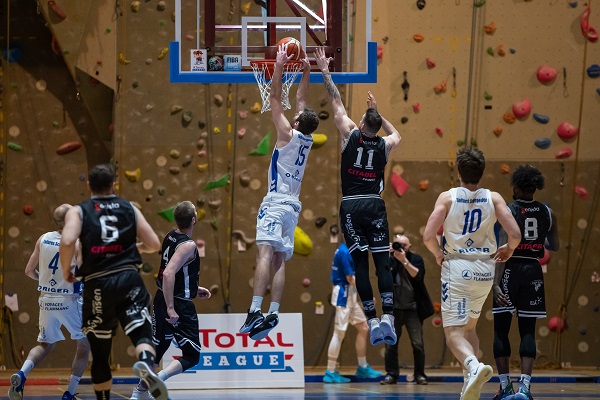 Etzella Ettelbruck vs T71 Dudelange on 25 March 2019; Credit: photographer.lu
On Thursday 25 March 2021, Etzella Ettelbruck hosted T71 Dudelange in the Total (basketball) League Luxembourg at the Hall Omnisports Frankie Hansen in Ettelbruck.
The home team, Etzella Ettelbruck, won 79-75. In a close game whose outcome was unclear until the dying seconds, Philippe Gutenkauf and Henry Pwono scored 19 points each for Etzella.