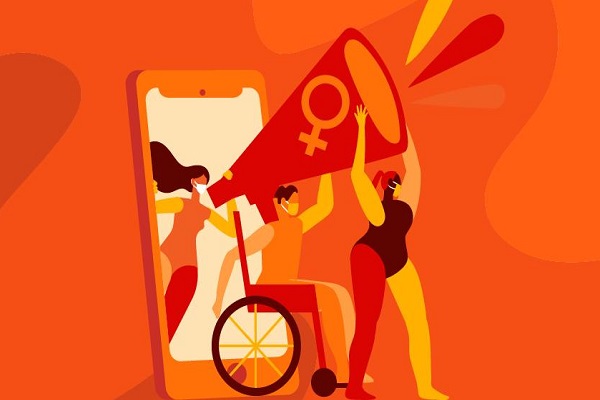 Credit: UN Women
Today, on the occasion of International Day for the Elimination of Violence against Women, Luxembourg launched its "Orange Week" as part of efforts to end violence against women.
Organised by the National Council of Women of Luxembourg (Conseil national des Femmes du Luxembourg - CNFL) and Zonta International, with the financial support of Luxembourg's Ministry of Equality between Women and Men, Orange Week counts on the support of the public, organisations and municipalities.
At the launch of the initiative, Luxembourg's Minister for Equality between Women and Men, Taina Bofferding, recalled the need to unite efforts to combat the societal scourge of violence against women and domestic violence. She emphasised: "Domestic violence is not a private matter: the fight against domestic violence challenges us all". This message is considered all the more important with the reintroduction of restrictions limiting social and public contact.
From the start of the COVID-19 health crisis, the Ministry of Equality between Women and Men has strengthened its collaboration with the police and judicial institutions as well as its partner organisations in order to unite forces and avoid a substantial increase in domestic violence in Luxembourg.
The crisis management system put in place by the ministry and its partners provides in particular: weekly monitoring of the evolution of domestic violence; the continuity of the legal and regulatory procedures in place; housing alternatives in the event of overcrowding in emergency reception facilities; the development of the violence.lu information site; the establishment of a helpline for domestic violence victims (tel.: 206-01060); and the sustainability of financial support by the state.
The ministry will show solidarity with victims of domestic violence by lighting up the facade of its Terres Rouges building in orange.