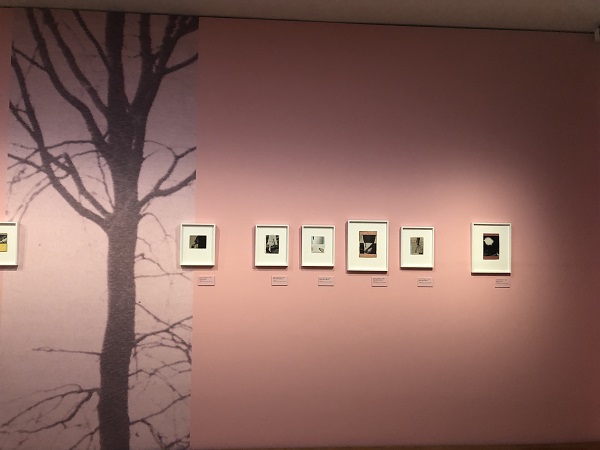 Credit: Otilia Dragan/Chronicle.lu
From 1 April to 2 July 2023, Villa Vauban in Luxembourg-Ville will exhibit the works of Belgian artist Katrien de Blauwer.
This photography exhibition is the art museum's fourth exhibition related to the European Month of Photography.
Katrien de Blauwer's 29 selected works are on display in a room nestled between the classical paintings of the permanent exhibition wing at Villa Vauban, providing a striking contrast in black and white with select elements of beige, red, blue and pink.
In one part of the room, visitors will discover "Commencer", which is a wordplay on Comment c'est, the French title of Samuel Beckett's novel How It Is. This part of the exhibition's inspiration is the French New Wave. The other half of the room is dedicated to "When I Was a Boy", a highly personal extract of the artist's work, showing an active search for her identity in the presence of a stifling grandmother who wanted her to embody the boy she was grieving.
Chronicle.lu had the opportunity to visit the exhibition accompanied by museum communications officer Boris Fuge and curator Angelika Glesius. Ms Glesius confirmed: "The setup was decided by the artist herself", which she said was a very "special" occurrence. She went on to describe the artist's work as "playing with ambiguity" in her attempt to hide the very private elements in plain sight, portraying them as potentially universal, ambiguously anonymous. Mr Fuge added: "If you accept she's not a collagist, you get closer to what she actually means - she creates a new photograph […]."
Katrien de Blauwer describes herself as a "photographer without a camera", while her art consists of "cuts", photography compositions reminiscent of film noir, and also of a mix of influences from literature and various media. The artist imbues the vintage (largely black-and-white) photography cut-outs with her own sharp focus and personal story, a playful yet strategic approach that creates works with an "intimate, mysterious character", in Mr Fuge's words.
Born in the small provincial town of Ronse in Belgium in 1969, Katrien De Blauwer had a troubled childhood, which informs the highly autobiographical part of the exhibition, "When I was a Boy". She later moved to Ghent to study painting, after which she attended the Royal Academy of Antwerp to study fashion, although she did not finish her degree. During this time, Katrien De Blauwer created her first collage books, her so-called "notebooks" which she still keeps today. These notebooks contain sketches, image and text fragments and quotes from books, newspapers, and magazines that bring together various influences from literature, art, music, fashion, cinema and more, which have ultimately permeated her artistic work.
After her studies, Ms De Blauwer began collecting, cutting and recycling images as a form of therapeutic self-examination, a practice that she continues to develop today.
The exhibition is currently open to the public at Villa Vauban (18 Avenue Émile Reuter, L-2420 Luxembourg). The museum is open Mondays, Wednesday, Thursdays, Saturdays and Sundays from 10:00 to 18:00 and on Fridays from 10:00 to 21:00.