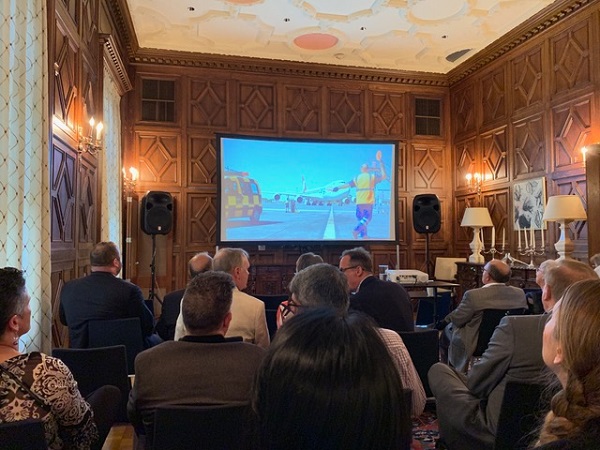 Credit: C. Naseer Ahmad
The Luxembourg Embassy in Washington recently held a special screening of Andy Bausch's film "Rusty Boys".
The film screening, organised on behalf of Her Excellency Ambassador Sylvie Lucas and Deputy Chief of Mission Véronique Dockendorf, formed part of the seventh Annual European Month of Culture celebrated in Washington.
The embassy dining room, featuring the works of Luxembourg painter Tina Gillen, transformed into a cinema for the occasion and subtitles meant that even those who did not understand Luxembourgish could enjoy the film and its message.
The screening was followed by a reception in the Luxembourg Embassy living room - decorated by Luxembourg artist Jean-Marie Biwer. The event represented of the close bilateral relationship between the United States and Luxembourg.