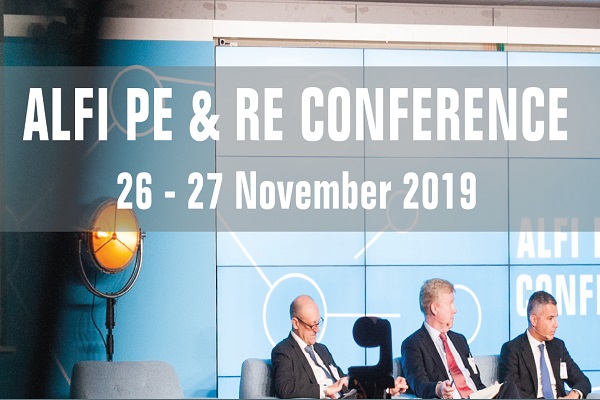 Details:
The Association of the Luxembourg Fund Industry (ALFI) will be holding its annual PE & RE Conference on 26 and 27 November 2019 at the European Convention Center Luxembourg.
The ALFI PE & RE Conference is an annual event where leading Private Equity (PE) and Real Estate (RE) fund professionals (finance, compliance and operations experts) get together to discuss an ever-changing business environment, the impact of regulatory developments, operational considerations and industry best practices.
Highlights of the agenda
Luxembourg as a hub for private equity and real estate: growth is here to stay
How to achieve maximum administrative and operational efficiency
Tax and regulation – tutorial and case studies
Market developments and trends: what to watch out for
Is there a secondary market for PE?
ESG as a RE risk management tool
Substance requirements in a cross-border context
More than 600 participants attended the 2018 edition of the conference to gain key insights into the current hot topics and used the opportunity to network and socialise with peers.
Early bird rates are available until 8 November 2019. For more information, visit https://events.alfi.lu/pere-conference/.
Venue: European Convention Center Luxembourg
Organiser: ALFI
Price: tbc
Reservations: https://events.alfi.lu/pere-conference/