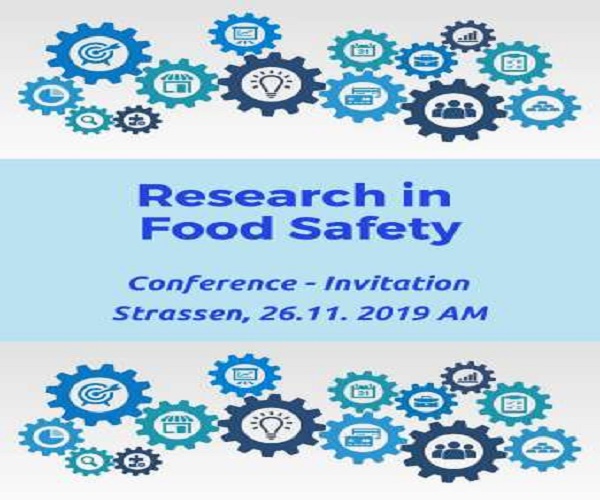 Details:
As the European Food Safety Authority's (EFSA) Focal Point in Luxembourg, the Government Commissariat for Quality, Fraud and Food Safety is organising the second edition of the annual scientific conference "Research in Food Safety" on Tuesday 26 November 2019 in Strassen, from 09:00 to 13:00.
The purpose of this conference is to strengthen scientific cooperation at the European level and promote exchange between professionals and researchers in the field of food safety. The presentations, in English, will focus on food safety research in Luxembourg and present EFSA's current research projects.
The conference is open to the public. Registration is mandatory and open until Friday 22 November 2019 at https://securite-alimentaire.public.lu/fr/actualites/evenements/2019/Novembre/Conference-research-in-food-safety.html.
Venue: 7 Rue Thomas Edison, Strassen
Organiser: Government Commissariat for Quality, Fraud and Food Safety
Price: n/a
Reservations: See above