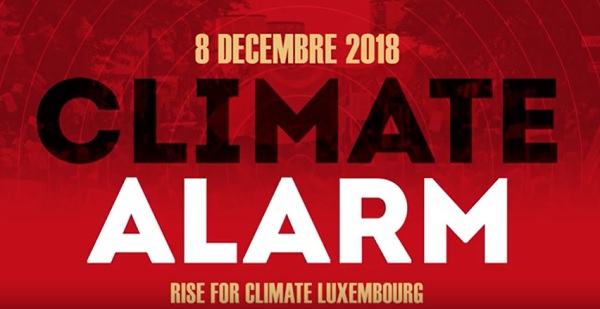 Details:
CELL, the Transition Hub for Luxembourg, has announced details of a climate change march this Saturday 8 December 2018.
Anyone interested in participating is asked to meet at the Glacis car park in Luxembourg-Limpertsberg on Saturday at 1400, with the aim of sounding alarm on climate change and make pressure on the government who are negotiating at COP24 in Poland.
The protest march is being organised by Rise for Climate, Frères Des Hommes, CELL, Etika, Attac and Eurosolar.
Venue: meet at the Glacis car park in Luxembourg-Limpertsberg
Organiser: see above
Price: n/a
Reservations: n/a