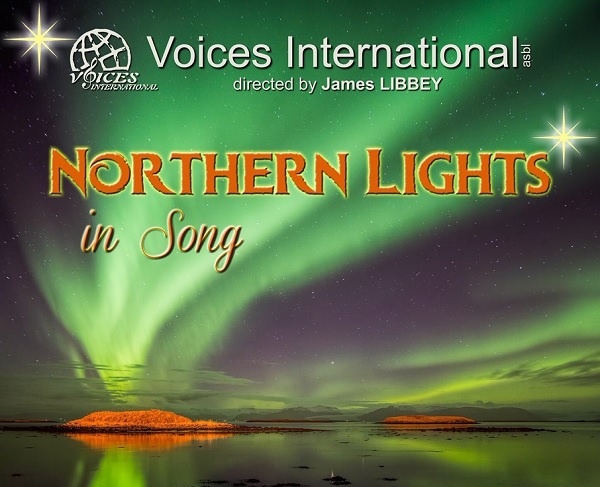 Details:
Voices International's singers and musicians have announced their brand-new repertoire of songs with a diverse, multilingual and musical journey with "Northern Lights in Song", a series of four concerts being performed in mid-December at various venues in Luxembourg.
This season Voices International has 25 different nationalities represented in the choir, and are singing songs in Latin, Luxembourgish, Nigerian as well as its more usual English.
Christmas concert Series 2018
Saturday 8 December @ 1930 @ Bonnevoie Church (1 Place Léon XIII, L-1929 Luxembourg-Bonnevoie)
Sunday 9 December @ 1700 @ Niederanven Church (Route de Trèves, L-6960 Senningen)
Saturday 15 December @ 2000 @ Bettembourg Church (24 Route d'Esch, L-3231 Bettembourg)
Sunday 16 December @ 1700 @ Bridel Church (16 Rue Nicolas Goedert, L-8133 Bridel)
For more information, see www.voicesinternational.lu.
In lieu of admission charges, collection baskets will be passed around following each concert, with proceeds to be donated to children's charities.
Venue: see above
Organiser: Voices International
Price: see above
Reservations: n/a