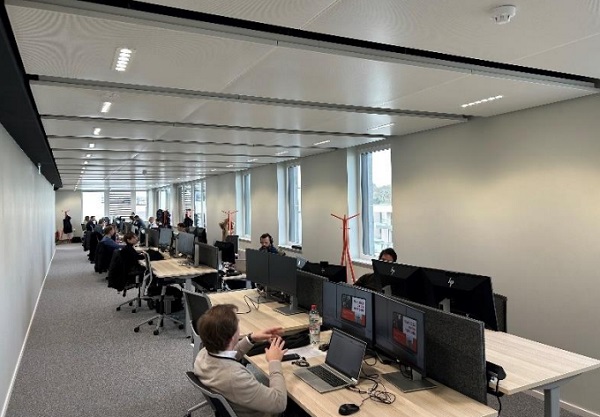 Credit: Alter Domus
Alter Domus, an integrated fund and corporate services provider, has announced the opening two satellite offices in Luxembourg.
With Alter Domus staff now over 1,075 strong in Luxembourg, this milestone expansion is intended for Alter Domus employees travelling in from Belgium and France, hence the location of the new offices in the border towns of Steinfort and Frisange, respectively.
According to Alter Domus, the extension of its office space is part of its ongoing commitment to flexible working arrangements for its employees.
The office in Steinfort opened on Monday 27 March 2023 for residents of Belgium, with capacity for 75 employees, whilst the office in Frisange opened on Monday 3 April 2023 for residents of France, with capacity for 25 employees.