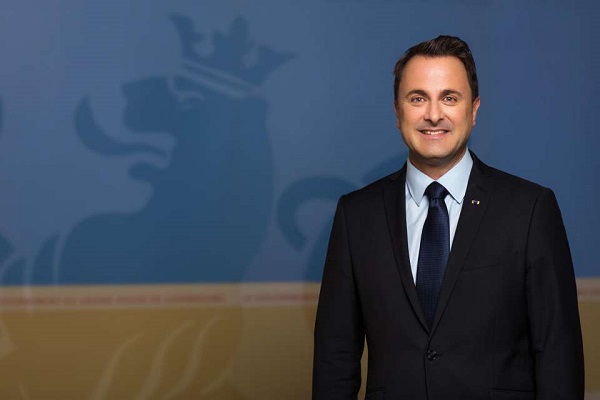 Xavier Bettek, Luxembourg's Prime Minister; Credit: SIP / Yves Kortum
During a press conference on Friday afternoon, Luxembourg's Prime Minister Xavier Bettel presented the latest developments following the Government Council which met earlier that day as well as the European Council meeting and Luxembourg-India summit which were held the day before.
The Prime Minister began by clarifying that the government's position on COVID-19 measures remained unchanged from Tuesday's press conference: no new restrictions will be introduced before next Monday. He confirmed, however, that 519 new infections had been recorded in Luxembourg in the past 24 hours, with 41 people in intensive care. Around half of intensive care beds are currently occupied - and not only by COVID-19 patients.
On another note, Prime Minister Xavier Bettel confirmed that the minimum wage in Luxembourg would rise by 2.8% from 1 January 2021. He added that the Government Council had decided to support businesses in need due to the coronavirus crisis with additional compensation to enable this salary increase. Whilst fresh restrictions in the hospitality sector could impact the economy once again, the Prime Minister assured that the government was preparing further financial assistance to support businesses.
At the European level, Prime Minister Xavier Bettel praised the efforts of the European Commission in securing COVID-19 vaccine orders. He recognised that it was one thing to have a vaccine and another to convince people to actually get vaccinated against the virus, stressing the importance of establishing credibility and reassuring the public whilst recognising their concerns over the vaccine.
Regarding his virtual meeting with India's Prime Minister Narendra Modi on Thursday, Prime Minister Xavier Bettel noted that discussions covered bilateral relations, namely with regard to research and digitalisation, the environment and the financial and space sectors. Just last week, India launched four Luxembourgish satellites into space.