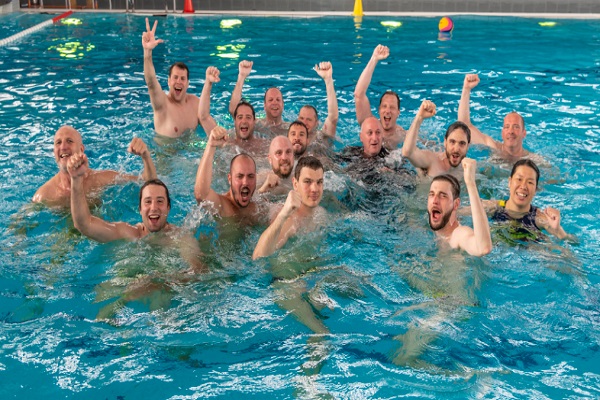 CN Diekirch; Credit: Dan Castiglia
The water polo players of the CN Diekirch club have had a successful past week.
After last Wednesday's interregional championship in water polo with the catch-up game between the Swimming Luxembourg and SV Saarbrücken teams (9:19), Diekirch - with 21 points and having won seven out of eight games - officially became the new interregional water polo champions for 2018.
The team was followed in second place by defending champion Grand Longwy Water Polo with 18 points, followed by the SV 08 Saarbrücken (15), the SSV Trier and the Swimming Luxembourg team with three points each.
Moreover, the men from Diekirch won the internal Luxemburg classification confidently with 6:0 points against the Swimming Luxembourg.
Then, on Sunday 22 April, CN Diekirch was once more victorious, this time in the cup final with 16:7 points against Swimming Luxembourg.
Top scorers among the Diekirch men were Kalan Gaspar, Andy Derneden and Steven Spielmann.