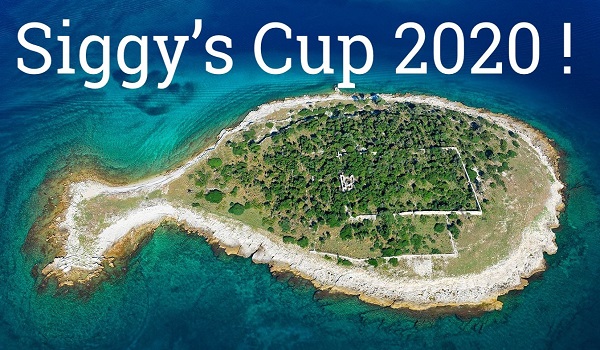 Luxembourg-based Sailing Passion asbl has announced new dates for the Siggy's Cup 2020, which will take place in Istria in Croatia this October.
The Siggy's Cup 2020, originally scheduled for Saturday 2 to Thursday 7 May, has been postponed until Saturday 3 to Thursday 8 October 2020 (midday).
For fourteen years, Sailing Passion asbl has been offering companies in Luxembourg the opportunity to participate in the Siggy's Cup, a nautical meeting allowing experienced sailors and amateurs alike to meet in an exceptional setting.
This year's location, the Istrian sailing area, is characterised by an abundance of small islands and hidden coves on the Adriatic. They provide a perfect spot for regattas, swimming off the boat and enjoying lunches on board, while some can be used as a safe overnight anchorage.
Registrations for Siggy's Cup 2020 are open until Wednesday 16 September 2020. For registration and further information, see https://sailingpassion.lu/siggys-cup-registration-information/?utm_source=ALL+2020&utm_campaign=2832a84ad4-EMAIL_CAMPAIGN_2020_04_23_11_59&utm_medium=email&utm_term=0_1bbe650d48-2832a84ad4-142756301.