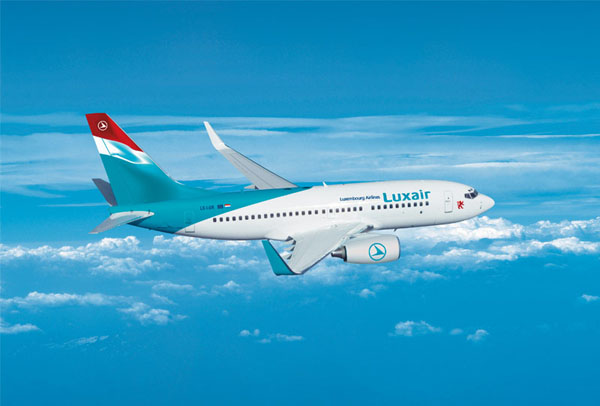 Luxair and LuxairTours have unveiled their Easter holiday flights and package holiday deals.
This Easter, passengers will have the choice of flying from Luxembourg to one of 26 destinations for €99 (flight only) or booking a package holiday (flight and hotel), starting from €449 (€149 or €199 for children, depending on the destination).
In the context of the COVID-19 pandemic, LuxairTours is offering free cancellation and reimbursement in the event of a lockdown or travel ban by the authorities in the destination country / region or if local measures require hotels to close their restaurants and / or outdoor swimming pools. Customers can also modify their trip up to fourteen days before departure. Before 9 May 2021, customers having booked a package holiday can take a free antigen test, either in their hotel or in a clinic (with the exception of certain destinations), before their return to Luxembourg.
Highlighted destinations on the Luxair and LuxairTours Easter programme include:
- Dubai, United Arab Emirates: new flights will be added from Luxembourg to Dubai from 29 March until the end of June 2021. Customers can choose between a flight only option and a flight and hotel package. Flights will depart Luxembourg Airport on Monday and Thursday mornings, with return flights scheduled for Tuesday and Friday mornings
- Sal, Cape Verde: flights between Luxembourg and Sal will operate again from 26 March until 25 May 2021. Flights will depart Luxembourg on Friday mornings, returning from Sal on Friday afternoons
- Antalya, Turkey: Luxair will again serve this Turkish city from 3 April, with one flight per week, and from 26 May 2021, twice a week. For the summer season (3 July to September 2021), three weekly flights will depart Luxembourg for Antalya
- Hurghada, Egypt: Luxair will once again connect Luxembourg to Hurghada. Flights will depart every Sunday of the month from 4 April and every Tuesday from 4 May 2021.
Figures for January and February 2021
Luxair confirmed that, in the context of the pandemic and related travel restrictions, the number of passengers remains low at the beginning of 2021 compared to the same period the year before; passenger numbers have dropped by 74% over one year.
January 2021 started with an average decrease of 72%, on both Luxair and LuxairTours. For Luxair, the current booking situation shows a significant decrease of 69% compared to 2019. The preferred destinations of Luxair customers were Porto, Lisbon and Paris, despite a significant decrease in bookings compared to 2019. As far as LuxairTours is concerned, the Carnival holidays helped boost figures, although this was not enough to obtain a positive result.
In January and February, Tenerife, Gran Canaria and Madeira remained the customers' favourite destinations. That being said, there was a decrease of 79% in passengers compared to 2019.
For Luxair and LuxairTours, the main difficulties are felt due to the uncertainty of the current health situation, the travel restrictions in place and the lack of business travellers. In addition, a reduction in traffic of third party airlines (-80% of flights) led LuxairServices to record a significant drop at the beginning of the year compared to 2019 (down 65%).
Nevertheless, January 2021 was a record month for LuxairCARGO. Volumes handled increased by 43% compared to January 2020.
Luxair noted that it expects a slight improvement for the Easter holidays and a new recovery from June 2021. In the meantime, Luxair and LuxairTours will continue to offer "safe to fly" destinations, expand their offers and adapt to the situation by preparing the rest of the year, which will undoubtedly be impacted by the COVID-19 crisis, as well.