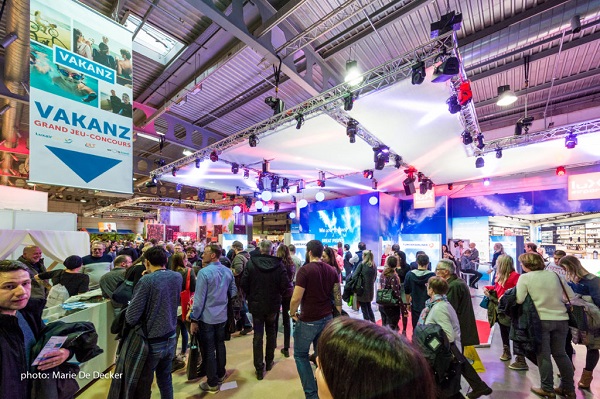 Vakanz 2019; Credit: Marie De Decker
This year's Vakanz travel fair has been postponed due to the COVID-19 pandemic; the annual fair normally takes place across three days in late January at Luxexpo The Box in Luxembourg-Kirchberg.
Luxexpo The Box confirmed that, due to the current context, the fair will not be held in January this year but is postponed to a date to be communicated later.
The Vakanz travel fair has brought together more than 200 stands and around 30,000 visitors annually in recent years. Every year, travel agencies, tour operators, family hotels and hotel chains, cruise lines and airlines are on hand to present current trends, classic holidays and unusual destinations.
Chronicle.lu also contacted Luxair, the largest stand traditionally at the Vakanz event, who declined to comment.