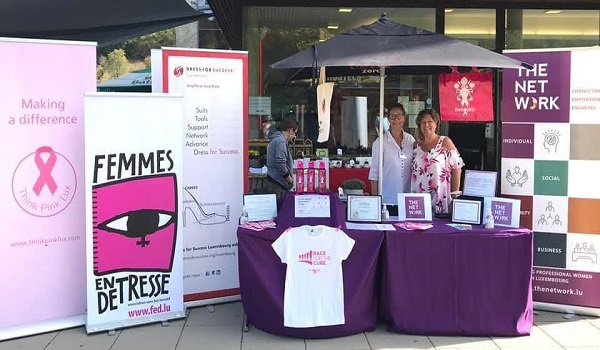 The NETWORK stand at Sunday's crafts fair; Credit: The NETWORK
WeOrganize.lu, in collaboration with The NETWORK, Luxembourg's oldest international professional business women's association, held an outdoor local crafts fair on Sunday near the Youth Hostel at Echternach Lake.
In November 2019, The NETWORK showcased a select number of Luxembourgish charities representing and engaging women. The association committed to supporting and raising money for three chosen charities: Femmes en détresse (FED) asbl; Think Pink; Dress for Success Luxembourg.
The NETWORK continued to support and highlight these charities at its stand at the recent end-of-summer crafts fair. On this occasion, the association offered 20 vouchers for individual members to spend at selected craft stalls and in turn help support local female small business owners.
The association will continue to support and raise money for its three chosen charities in the coming months.