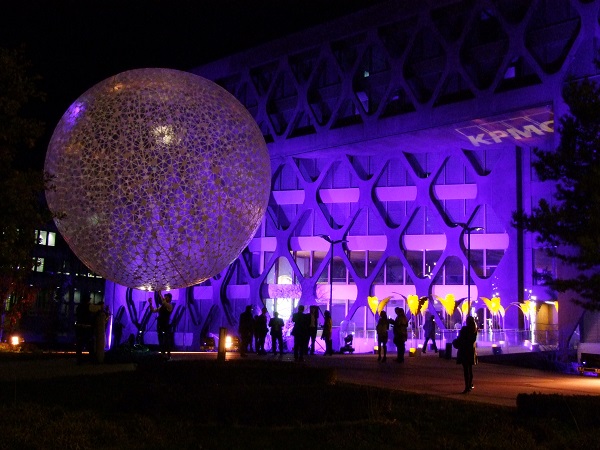 KPMG Luxemboutrg 30th anniversary;
On Thursday evening, KPMG celebrated its 30th anniversary in the Grand Duchy at its premises in Luxembourg-Kirchberg.
In front of around 400 invited guests, Managing Partner Philippe Meyer spoke in Luxembourg and in English, reflecting on the past 30 years which included the country surviving the largest post-war financial crisis. Luxembourg has survived and so has KPMG Luxembourg. He described Luxembourg as a country of opportunity, with the firm increasing its numbers to around 1,600 staff representing 60+ nationalities. KPMG's story in Luxembourg began in 1988 with just 50 employees.
He spoke about living and working in a multi-cultural environment, in a community environment that allows up to explore our full potential, embracing the Luxembourg business community which is built on the foundations of trust and integrity.
He also looked forward to the future and described it as exciting. The future is bright and it will be interesting. "With Luxembourg playing a leading role in innovation, we have the people, the skills and the vision".
Special Guest, Luxembourg's Prime Minister, Xavier Bettel, referred back to the opening of the building when he was present in the form of a hologram as he had to be in Berlin for another occasion. He talked in English and in French as well as Luxembourgish, addressing FinTech, etc.
He joked that, had this event been held a month ago, more politicians may have attended, a reference to the general election held on 14 October.
Looking back 30 years, there were 350,000 inhabitants in the Grand Duchy and Lydie Polfer was already then Mayor of Luxembourg, references to some things changing and others staying the same.
He said that 60% of KPMG new-hires have digital skills, which will help Luxembourg move onto the next phase of the digital age. He also referred to events organised by KPMG which reach out to the community.
He referred to his position as formateur of the incoming government; he also recognised the roles that both public and private sectors work alongside each other. He concluded by talking about being ready for the next challenges...
The event continued with a walking dinner, with music on a baby grand piano that was lowered from the ceiling as gold confetti sprinkled over the crowd.