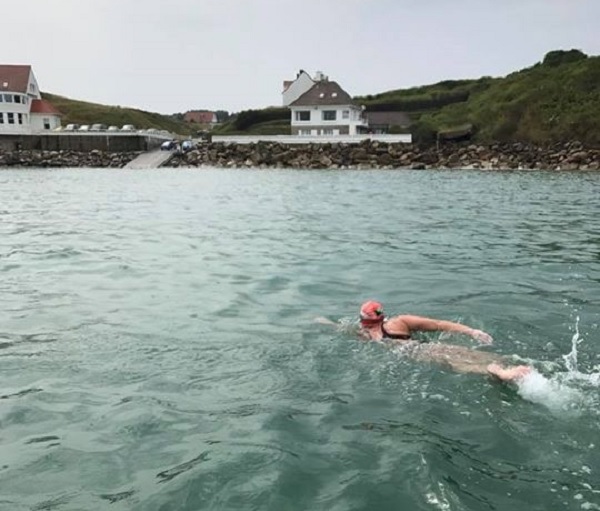 Aroud noon on Tuesday, Luxembourgish teacher Paule Kremer became the first person from the Grand Duchy to successfully complete a solo crossing of the English Channel by swimmig unaided.
A keen triathlete, she travelled over to England last week and waited for the ideal comination of weather and tides to cross, from Saturday. Yesterday she was given the confirmation that she would be departing at 21:53 (22:53 CET in Luxembourg) from Samphire Hoe in Dover.
After 13 hours 54 minutes in the water, of which circa 9 hours was under a full moon, she clambered out onto dry land, on French soil (actually, sand) at Cote d'Opale, to be greeted with a nice glass of champagne. Later she continued the celebrations on her support boat which had been piloted by Peter Reed and Peter Jr and a crew who encouraged her throughout the swim, including providing her with nutrition along the way.
Also swimming the Channel yesterday/today were Wendy Figures (Great Britain; 13 hrs 45 mis) and a relay, The Channel Nutters (Great Britain; 17 hrs 20 mins).