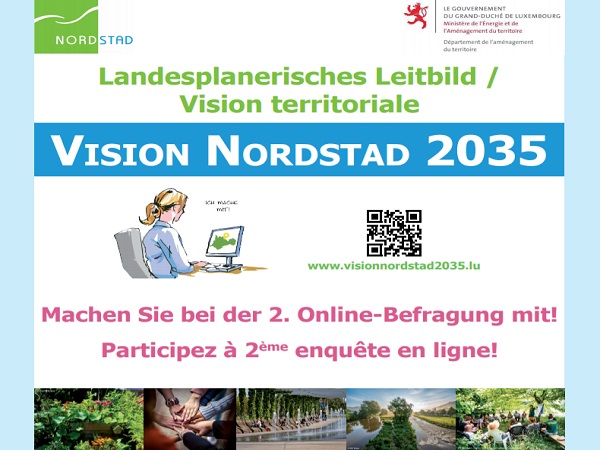 Luxembourg's Department of Spatial Planning has announced the launch of a second online survey on "Vision territoriale Nordstad 2035"; the survey opened today, Monday 22 February, and runs until Wednesday 10 March 2021.
This second online survey on the territorial vision for Nordstad, a development area in north-central Luxembourg, is carried out using the interactive online tool "Maptionnaire". The survey aims to develop and finalise this vision with the contribution of the public. "Maptionnaire" is a map-based online survey tool that allows users to draw or mark places on an interactive map. This allows members of the public to provide comments in both text and graphic form, as well as making it possible to collect ideas for the implementation of the territorial vision.
The results of the online survey will be used to finalise this vision. The interactive questionnaire is available until 10 March 2021 at www.visionnordstad2035.lu.