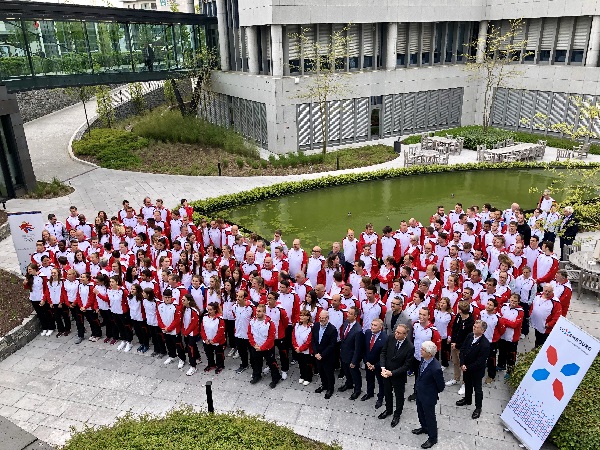 Credit: MSP
A total of 162 athletes will be representing Luxembourg at the 18th edition of the Games of the Small States of Europe (GSSE) in Montenegro and at the 2019 European Games in Minsk, Belarus in the coming weeks.
The official presentation of the Luxembourg delegation to these games took place on 16 May 2019 at the headquarters of BGL BNP Paribas, in the presence of Minister of Sports Dan Kersch.
140 athletes from nine sports disciplines will represent Luxembourg at this year's GSSE, which will take place for the first time ever in Montenegro from 27 May to 1 June 2019, whilst 22 athletes from seven sports federations will participate in the secnd edition of the European Games from 21 to 30 June 2019 in Minsk.
Minister Kersch, who will also be supporting the GSSE in person later this month, stated: "This presentation serves as a useful first contact between athletes from diverse backgrounds called to form a welded group and worthily representing the Grand Duchy as Team Lëtzebuerg at these two major international multisport events".