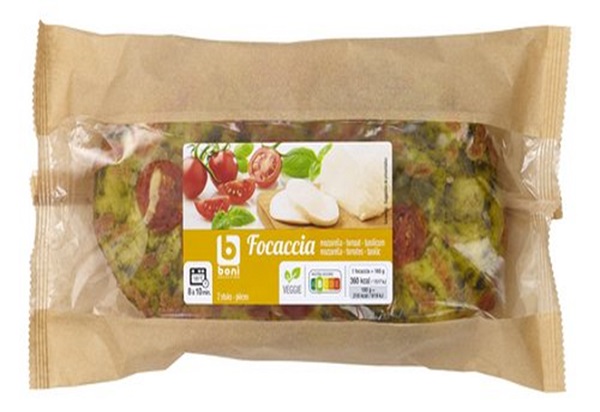 Credit: Boni Selection
The Luxembourg Veterinary and Food Administration (ALVA) has announced the recall of the tomato basil focaccia bread of the brand Boni Selection over concerns that it may contain listeria monocytogenes.
The following product has been recalled from Luxembourg stores:
- Boni Selection " Focaccia Tomate Basilic " (tomato basil foccacia), 165g, with the expiry date: 07/10/2023. The product in question was sold in Luxembourg from 8 to 16 September 2023.
Listeria monocytogenes can cause fever, headache and gastroenteritis. Vulnerable people such as the immunocompromised and elderly and young children may experience neurological symptoms due to meningitis. Pregnant women should also be particularly attentive to these symptoms. Gastroenteritis can appear between a few hours and three days after consumption, while neurological symptoms can only appear after three months. ALVA advised people who have consumed these products and present these symptoms to consult a doctor and report this consumption.
Currently, ALVA is recalling the focaccia named above in Luxembourg. Other focaccia products may be recalled in the coming days.