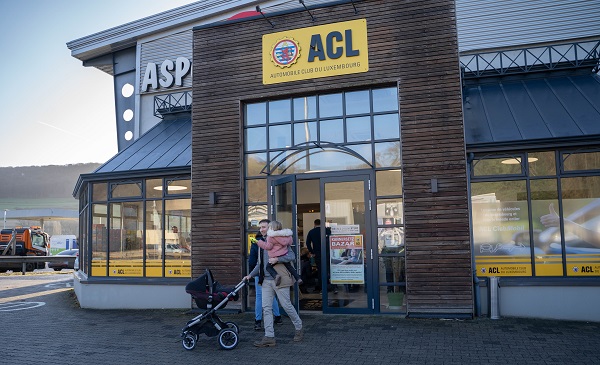 Credit: ACL
The Automobile Club of Luxembourg (ACL) has announced this year's second "Kannersëtzbazar" (second-hand child car seats sale), which will take place in Ingeldorf and Bertrange on Saturday 7 October 2023 from 09:00 to 13:00.
At the beginning of February 2023, Kannersëtzbazar made its comeback to the ACL after three years of absence. According to ACL, the success was immediate and the high demand from young parents led to two further events this autumn, in Bertrange and Ingeldorf on Saturday 7 October 2023 from 09:00 to 13:00.
Seats can be dropped off at the ACL in Bertrange as well as in Ingeldorf (34 Route d'Ettelbruck) from 25 September until 3 October 2023. Seats that have not been sold can be collected by their owners at the place where they initially placed it between Wednesday 11 and Friday 20 October 2023.
Sales prices will be set depending on the model and condition of the seat. ACL noted that only clean seats, in good condition and bearing the ECE R44/03, ECE R44/04 and R129 standards (also called "i-Size") will be accepted. During this event, the used seats and booster seats change ownership at the net price, meaning that the ACL plays the role of intermediary for the sale free of charge. Only cash payments will be accepted.
The sale is reserved for ACL members (on presentation of their membership card), but the purchase is open to all. ACL Ingeldorf is partnering with Asport Cycling where the seats will be displayed and sold on 7 October 2023. Due to limited space, only 150 seats can be left in Ingeldorf and each member can only put a maximum of two seats on sale at this location.
ACL employees will be at the customers' disposal for any information on safety standards. They will also keep seat tests from previous years available in their premises. They can also be found on the ACL website and in the Club's magazine, Autotouring.