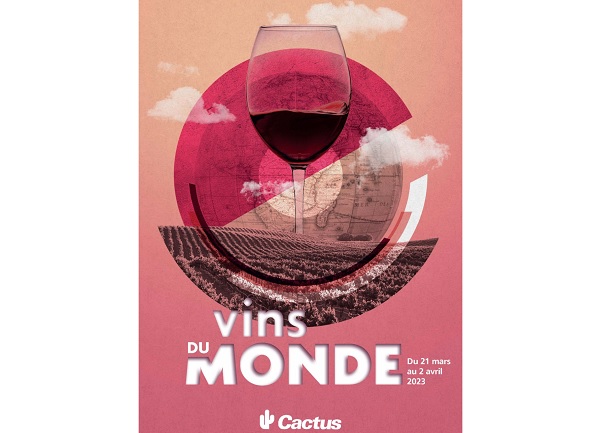 Credit: Cactus
Luxembourg supermarket chain Cactus is holding its annual "Festival des Vins du Monde" (world wine festival) across its stores from Tuesday 21 March to Sunday 2 April 2023.
This year's festival will showcase a selection of 351 wines and crémants from sixteen countries, with various discounts and special deals available on more than 110 wines and sparkling wines.
Wines from European countries such as Austria (a new participating country for the festival), as well as Argentina, Australia and South Africa, among other countries, will be available.
The festival features 33 organically grown wines and sparkling wines, including the "Tenuta delle Terre Nere Etna Rosso San Lorenzo". Moreover, the selection includes fourteen certified vegan wines, as well as two sulfite-free wines from the renowned Italian estate Tenuta Sant'Antonio.
This year, the entire selection will be available for tasting, with the exception of three wines.
The selection is available in all Cactus supermarkets and hypermarkets according to their usual assortment.