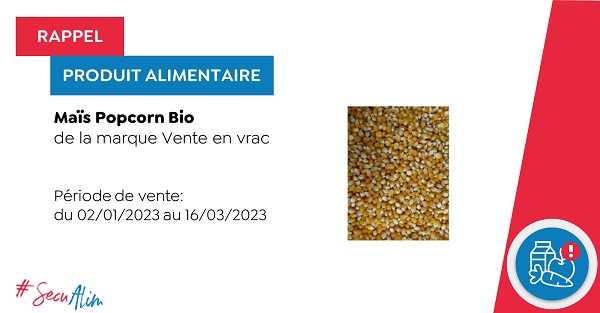 On the evening of Friday 17 March 2023, the Luxembourg Veterinary and Food Administration issued a Recall Notice on various brands of popcorn on sale in Luxembourg.
The popcorn has been on saled in Luxembourg under own-brand lables as Cora, Cora Nature Bio, Match and Vegedry; the recall is due to too high aflatoxin content.
Aflatoxins are mycotoxins produced by certain species of Aspergillus moulds which develop when the temperature and humidity of the food is high. Aflatoxins are considered genotoxic and carcinogenic by the European Food Safety Authority and can be dangerous with high and repeated consumption.
Sale confirmed in Luxembourg by: Cora; Match/Smatch (sales by other operators cannot be excluded).
For further details, see www.securite-alimentaire.lu