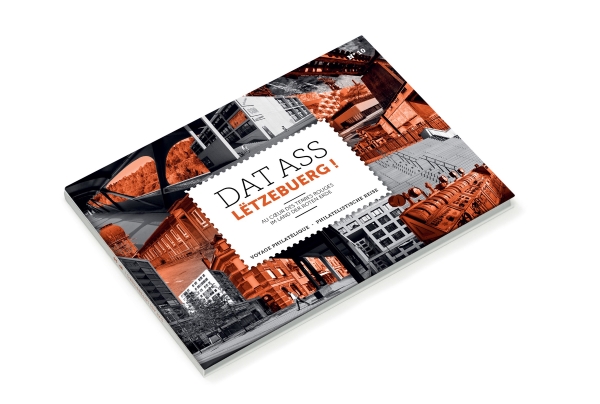 Credit: POST Luxembourg
POST Luxembourg has issued a selection of 22 stamps and a special Esch2022 booklet honouring the Minett region and its riches in its tenth annual edition of the book "Dat ass Lëtzebuerg!"
Since 2012, each year POST Luxembourg invites philately enthusiasts, as well as lovers of Luxembourg heritage, to rediscover Luxembourg through special stamps.
In 2022, Esch-sur-Alzette, the second largest city in Luxembourg, in collaboration with the ten pro-south municipalities as well as the eight French municipalities of the Community of Municipalities Pays Haut Val d'Alzette (CCPHVA), is celebrating the European Capital of Culture. On the occasion of the tenth edition of the series "Dat ass Lëtzebuerg! by POST Philately, in collaboration with Éditions Guy Binsfeld, the Minett region and its riches, the land of the "Terres Rouges" (Red Lands) with its mix of industrial heritage and modernity, culture and natural wealth is highlighted. The history of this rapidly changing region is illustrated by the insertion of a selection of 22 unused stamps and the special Esch2022 booklet in the book.
This tenth edition of the book "Dat ass Lëtzebuerg!" is available in the POST Philately online store at www.postphilately.lu, at the philatelic counter (13, Rue Robert Stumper, Cloche d'Or) and in several bookstores.