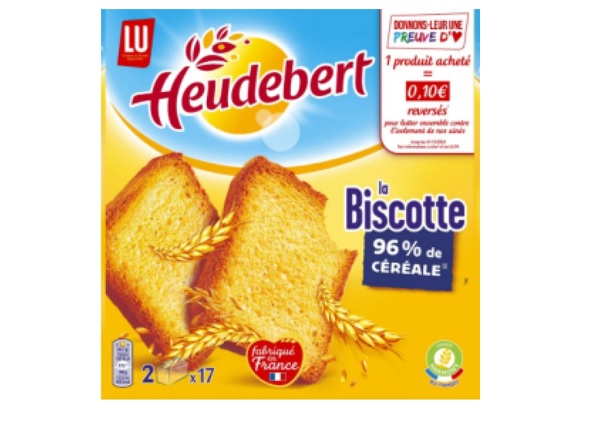 On Friday 12 August 2022, Luxembourg's Government Commission for Quality, Fraud and Food Safety issued an allergen warning concerning the LU-HEUDEBERT product "Biscotte (96% cereal)", due to the presence of the "sesame" allergen not mentioned in the list of ingredients on the packaging.
The 300g packing units are concerned, with Barcode 7622210416629 and Date of minimum durability (MDD) of 31/12/2022; the Batch reference is OGV0522453. The product has been on sale in Luxembourg via Auchan stores (sales by other operators cannot be excluded).
A food allergy is an abnormal reaction to a substance (called an allergen) in food. Following ingestion of this substance, sensitive individuals may experience various clinical symptoms (e.g. skin and eye conditions, digestive and respiratory problems). People who are not allergic or intolerant to Sesame seeds are not affected by the recall and can consume the product without restriction.