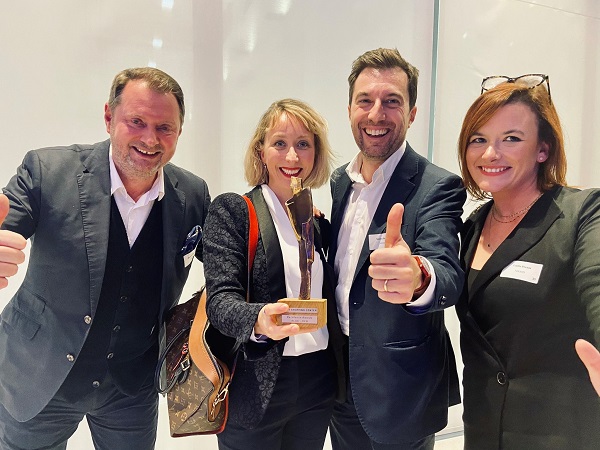 Credit: @STYN.BE
The Cloche d'Or Shopping Centre has won the "Best Shopping Centre" award at this year's Excellence Shopping & Retail Awards, organised by the Belgian Luxembourg Council for Retail and Shopping Centres.
The Cloche d´Or Shopping Centre was named the best shopping centre in Belgium and Luxembourg at the Excellence Awards ceremony, which took place at Brussels Airport on 15 October 2021.
The Excellence Awards, held biennially since 2004 and composed of a jury of international experts, recognise the dynamism of the best commercial projects and the actors who move the entire sector. Six criteria chapters are analysed, based on the principles of innovation, the quality of the architectural concept and commercial mix, with a particular focus on marketing proposals and sustainable issues with measured positive impact.
"Beyond the commercial project and its proposal, we want to contribute to the liveliness of the neighbourhood and to the making of the city of tomorrow: friendly and sustainable urban spaces, with a positive impact for the inhabitants and our planet", specifies Matteo Perino, General Manager of Nhood Luxembourg, a real estate player with stakes in the Cloche d'Or Shopping Centre.