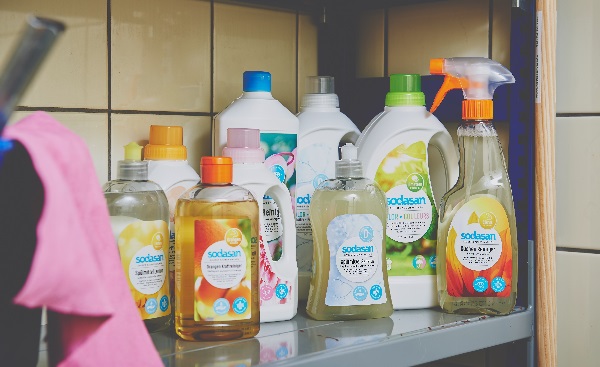 Luxembourg supermarket Cactus has introduced Sodasan 100% natural cleaning agents to its stores.
Cactus has stocked its supermarket shelves with Sodasan cleaning products, a brand that won the "German Sustainability Award 2018". The German brand, which offers a full range of ecological laundry and cleaning products, has relied on the power of nature for 36 years. Its detergents are based mainly on organic soaps and vegetable oils.
Indeed, Sodasan boasts 100% natural ingredients without synthetic dyes, preservatives or artificial fragrances and without petrochemistry or genetic engineering. The products similarly come from 100% CO2-neutral production.
A dozen eco-friendly cleaning products are now available at Cactus supermarkets.