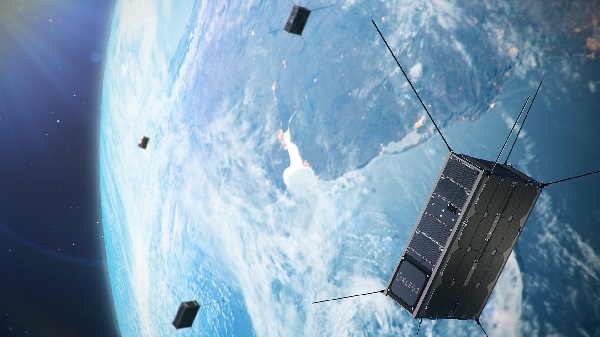 Credit: Kleos Space
Kleos Space S.A., a Luxembourg-based space-powered Radio Frequency Reconnaissance (RF) data-as-a-service (DaaS) company, has provided an update on the Kleos Scouting Mission launching on the Indian Space Research Organisation's (ISRO) PSLV-C49 Mission from Satish Dhawan Space Centre (SDSC) in the Sriharikota Range in India (SHAR).
NewSpace India Limited (NSIL) announced (via Spaceflight Inc.) that the launch of the four Kleos satellites planned on-board PSLV-C49 mission is being targeted during the first half of November 2020, based on the current status of activity planning.
Kleos Space is launching the Scouting satellites under a rideshare contract with Spaceflight Inc, with the launch managed by NSIL, a company of the Indian Department of Space. The Kleos' Scouting Mission four satellites have been mission-ready since the middle of 2019 and were shipped to the launch site in February 2020, anticipating the launch in March 2020. The launch was delayed due to the COVID-19 pandemic.
As Kleos Space is ready and waiting to launch its KSM satellites, the company was able to seal partnerships allowing for a fast commercialisation. This week, it finalised a distribution partner and data integrator agreement with Colorado-based AllSource Analysis Inc., a leader in finished geospatial intelligence. The multi-year agreement allows AllSource to leverage the RF DaaS captured by Kleos to provide its end customers with additional insights for their intelligence requirements.
At the signature of the agreement, Karyn Hayes-Ryan, Kleos Space Inc Director, commented: "The Kleos business model is to sell our data products through integrators that bring different data sets together with the Kleos RF Geolocation data products, analysing and adding value to the data before selling a derived product to their customer base. We are very pleased to be working with All Source experts, contributing to their high impact intelligence output".
The NSIL will confirm (via Spaceflight Inc.) the exact launch date once the activities at the launch base progress successfully.