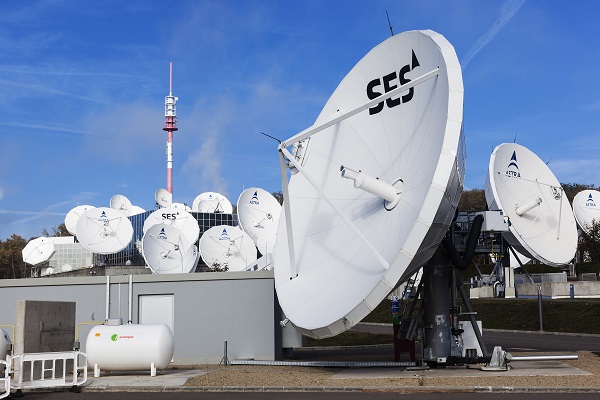 Credit: SES
Luxembourg satellite company SES has confirmed that discussions are underway with US rival Intelsat over a potential merger.
On Wednesday 29 March 2023, SES issued a statement "in response to rumours in the market", in which it confirmed that it had "engaged in discussions regarding a possible combination with Intelsat".
Nevertheless, the Luxembourg company said that it remained uncertain "at this stage" whether "a transaction would materialise".
The statement concluded by assuring that the "Board of SES remains fully committed to acting in the best interest of SES and its shareholders".