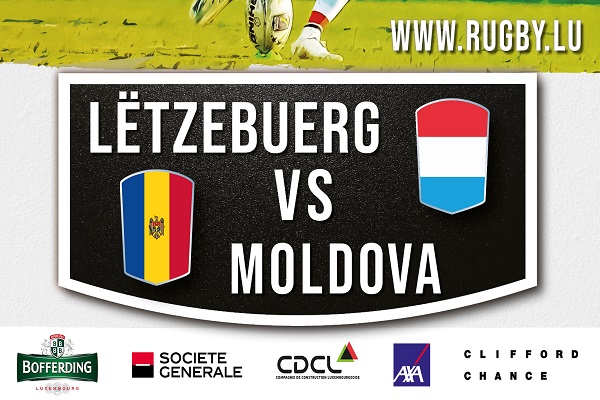 The squad for Luxembourg's international rugby match against Moldova this Saturday 13 April 2019 has been announced.
FORWARDS: Quentin Dee • Thomas Mahé • Victor Cendre • Matthew Dennis-Soto • Thomas Kremer • Saman Rezapour • JosselinGaspalou • Vincent Giffard • Richard Marsden • Stefan Schaap • Romain Kimmel (Captain) • Hugues Nzali • Jean-Baptiste Vert • Rhys Williams • Jason Ribeiro *
BACKS: Joshua Van Zeeland • Scott Browne • Max Dozin(Vice Captain) • Yared Ketema • Kevin Kombia • Ugo Nicoletta • Charlie Stone • Adrien Timmermans • Gauthier Barès
Coach: Jonathan Flynn
The match is being played within Conference 1 North of the Rugby Europe International Championships (REIC) at Luxembourg's Stade Josy Barthel, with kick-off at 16:00.
The two teams compete for the third time since 2016 - Luxembourg proved victorious in previous matches. Currently, Luxembourg ranks 4th and Moldova 5th out of five teams, behind Sweden, Ukraine and Hungary.
Entry to the match costs €10 (U18s free-of-chare) at the turnstiles.