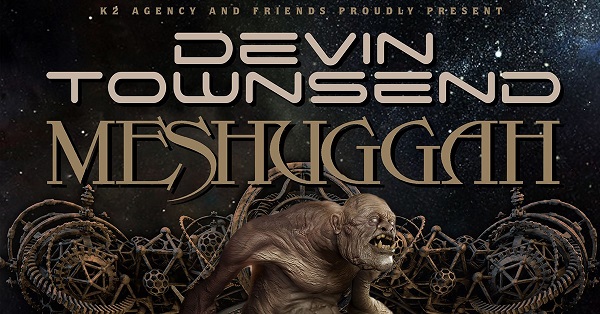 Progressive rock and heavy metal artists Devin Townsend and Meshuggah will be performing at the Rockhal in Esch-Belval as part pf their Empath Volume ll tour, on Tuesday 23 June 2020 at 19:00.
Over the course of the last 25 years, Devin Townsend, an accomplished heavy music artist from Canada, has remained consistent in surprising fans. Constantly making unique inroads with many different styles of music, he has followed his particular muse in any way it leads him for almost three decades. Although heavy metal and progressive rock have always been his primary focus, each year that passes recently has resulted in new peripheral works that have seen him branch off to everything from country, new age, ambient noise or even orchestral musical theatre. His latest album "Empath" was released on 29 March 2019.
Accompanying Devin Townsend on stage are Swedish progressive metal pioneers Meshuggah. Created over 30 years ago, the band continue to defy expectations on record as to the limitations of metal and prove their virtuosic prowess by taking their cathedral-complex compositions to stages all over the world through the band's long tour cycles.
Doors open at 18:30 for a 19:00 start.
Tickets cost €39 (plus €3.90 pre-sale fee) and will be available for purchase from https://www.rockhal.lu/events-tickets/metal-heavy/show/detail/dtp-meshuggah/.