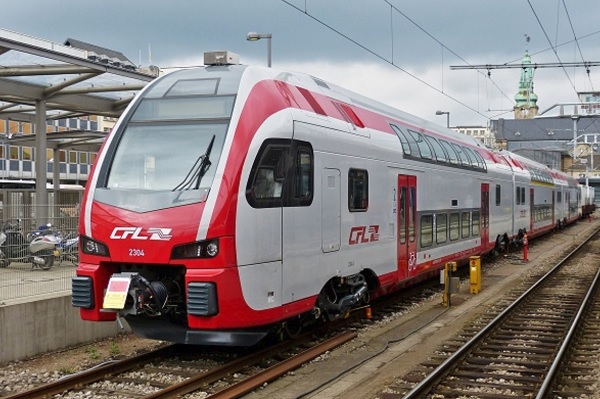 Credit: CFL
The Grand Ducal Police have confirmed that, earlier this afternoon (Thursday 1 April 2021) an accident happened on a level crossing at Kautenbach, involving an articulated lorry and a train travelling towards Wiltz on Line 10 of the country's rail network.
The accident happened at around 14:00. According to the police, an approaching train crashed into an articulated lorry which, for reasons still to be clarified, was at the level crossing in Kautenbach as the train approached.
The train driver immediately initiated the emergency brake, but could not prevent the train from hitting the lorry.
According to initial information, nobody was injured in the accident; however, there was considerable material damage.
According to the CFL, train traffic is currently interrupted on the Kautenbach - Wiltz stretch of Line 10 (in both directions). As a result, substitute buses are in place to run between Kautenbach and Wiltz. For up-to-date details, travellers are urged to consult www.cfl.lu.
According to the police, the road is currently closed to traffic for the duration of the rescue and recovery work. An investigation has been initiated. A road traffic diversion has been set up by the road construction administration.