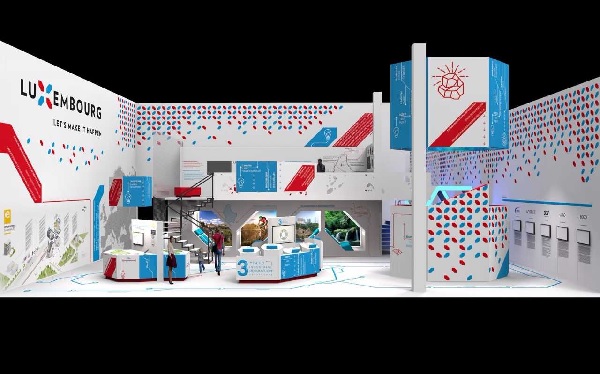 Eurasian Resources Group (ERG) has announced its partnership with the National Pavilion of the Grand Duchy of Luxembourg at the EXPO 2017 International Specialized Exhibition.
ERG, the head office of which are in Luxembourg, is a diversified natural resources producer and is now the Diamond Partner of the Luxembourg pavilion.
The Pavilion showcases four major initiatives undertaken by Luxembourg that are closely connected with the central theme of the exhibition: Future Energy.
The Space Resources section demonstrates the positive outcomes of the economic diversification policies that have been pursued by the Luxembourg government to encourage peaceful exploration and the sustainable use of space resources for the benefit of all.
The section devoted to the Third Industrial Revolution showcases a long-term economic model that incorporates three cutting edge technologies: new information and communication technologies; new energy sources; and new transportation models.
The Smart Energy Nation Lab section is a laboratory in which innovative ideas and smart technologies developed in Luxembourg can be tested on a national scale. It also provides information on the products and services that have been developed to date to promote the long-term goals of the nation's energy strategy.
Finally, the fourth section is devoted to Luxembourg's financial hub and the ways in which it can assist businesses, government institutions and investors throughout the world to achieve their sustainable development goals.
2017 marks the fourth anniversary of the establishment of ERG's head office in Luxembourg and the 25th anniversary of the establishment of diplomatic relations between Kazakhstan and Luxembourg. As a major representative of Kazakhstan's business community in Luxembourg, Eurasian Resources Group helps foster economic cooperation between the two countries and attaches great importance to encouraging private and public initiatives that promote the development of bilateral relations.
The National Pavilion of Luxembourg also showcases projects of Eurasian Resources Group related to Industry 4.0 and development of the power industry.