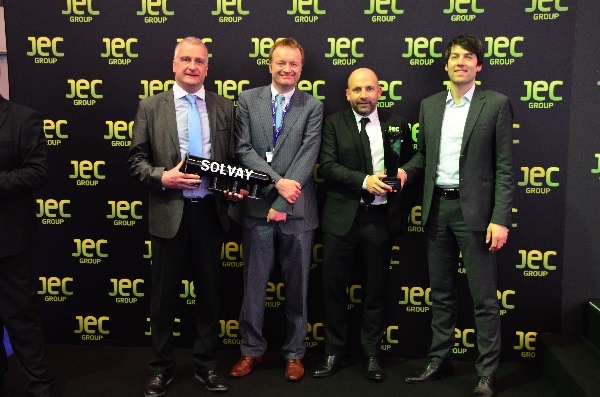 On 15 March 2017, at the JEC Paris show, Belgo-Luxembourgish company e-Xstream engineering won the JEC Innovation Award.
The engineering company recently won the JEC Innovation Award, along with Solvay, for its launch of the Digimat Additive Manufacturing Solution. The award recognises the innovation and market potential of the software for the 3D printing of plastics and composites.
The Belgo-Luxembourg-born software and engineering services company focuses its entire business on the multi-scale modelling of reinforced plastics and composites. Major aerospace and automotive companies from across the globe use e-Xstream to model their advanced materials, cars and airplanes.
The company's CEO, Lebanese-born Roger Assaker, left his engineering job at Goodyear to start up e-Xstream engineering in 2003. In 2012, he sold the company to MSC Software, based in California, a decision which has led to continued growth around the world.