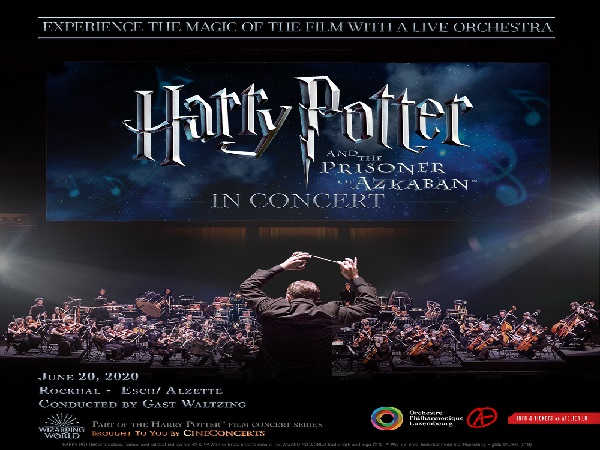 The Harry Potter Film Concert Series is set to return to Luxembourg's Rockhal with Harry Potter and the Prisoner of Azkaban in Concert, at 20:00 on 20 June 2020.
On this occasion, Gast Waltzing will conduct the Orchestre Philharmonique du Luxembourg in performing this magical score live from the third film in the Harry Potter series, while the entire film plays in high-definition on a 40-foot screen.
In their third year at Hogwarts, Harry, Ron and Hermione meet escaped prisoner Sirius Black and learn to handle a half-horse/half-eagle Hippogriff, repel shape-shifting Boggarts and master the art of Divination. Harry must also withstand soul-sucking Dementors, outsmart a dangerous werewolf and deal with the truth about Sirius and his relationship to Harry and his parents.
The film will be shown in English with French and German subtitles.
Ticket prices start from €48 and are available now on www.atelier.lu.