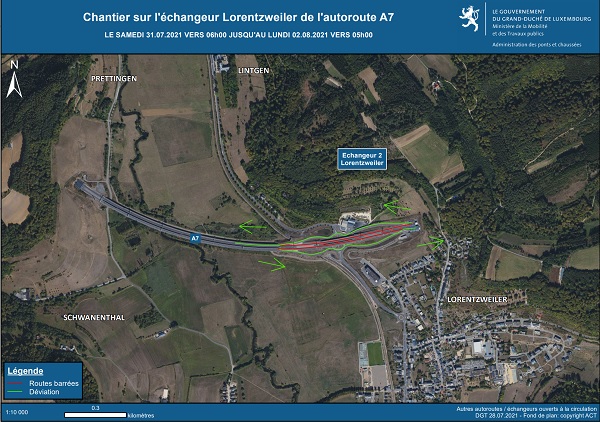 Credit: ACT
Luxembourg's Roads Administration has announced that it is renewing the traffic lights regulating access to the Grouft tunnel on the A7 motorway this weekend.
From around 06:00 on Saturday 31 July until around 05:00 on Monday 2 August 2021, the A7 will be closed to traffic in the direction of Friedhof as well as in the direction of Neudorf at the Lorentzweiler interchange.
Traffic from the A7 will be diverted via the Lorentzweiler interchange roundabout back onto the motorway.