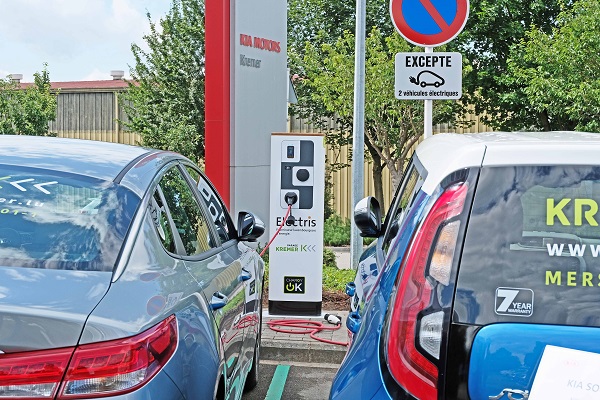 On Friday 15 May 2020, the cabinet of the Luxembourg government agreed to include Service Stations in the list of places where rapid charging installations for electric vehicles can be installed.
Given the evolution of electric mobility in Luxembourg and in Europe, the cabinet amended the draft grand-ducal regulation (amending the modified grand-ducal regulation of 3 December 2015) relating to public infrastructure linked to electric mobility which aims to develop rapid charging in Luxembourg.
This draft Grand-Ducal regulation introduces two new definitions for locations on which public charging stations can be installed by electricity distribution network operators, i.e. the "motorway service area" and the "road service area".
In particular, 100% electric vehicles in transit or traveling long distances will benefit from a fast charging infrastructure on these service areas located on major transit routes in order to reduce charging times.
For daily recharging, the Chargy & Chargy OK networks available at public charging stations will remain available to customers and will be further extended during 2020.