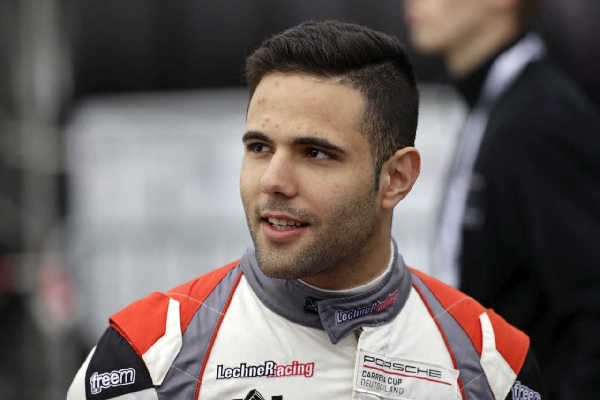 Credit: Porsche AG
Luxembourg race driver Dylan Pereira has been placed 4th so far at this year's Porsche Carrera Cup Germany.
Dylan Pereira was the focus of the commentator and his overruns attracted the attention of the live TV show across the world.
Dylan Pereira continues to train at the Porsche Carrera Cup Germany preparing for his participation in the Porsche Mobil 1 Supercup and this weekend, at the Red Bull Ring in Austria, the driver easily exceeded the obstacles that can also play a factor in the Porsche Mobil 1 Supercup..
In the first race, the third of the Porsche Carrera Cup Germany 2018, the Luxembourger quickly gained a few places at the start. During the first lap, he took a turn that put him off the track, throwing him to the back of the race. Dylan Pereira lost a few seconds but came back on the race determined to get the best possible ranking. In the middle of the 17 laps of the race he was already in 21st place, getting the extraordinary 9th place in the final rankings.
In the second race, he repeated an excellent start, this time avoiding the jolts of the peloton, and quickly gained 12 places, finishing 19th in the first lap. At halfway he was already in 8th place but, four laps from the finish, was hit resulting in a puncture and consequent abandonment of his vehicle.
Despite not finishing the second race, Dylan Pereira is in 4th place overall in the Porsche Carrera Cup Germany with 44 points, behind Michael Ammermüller (Germany) with 90 points, Thomas Preining (Austria) with 64 points and Larry ten Voorde (Netherlands) with 53 points.