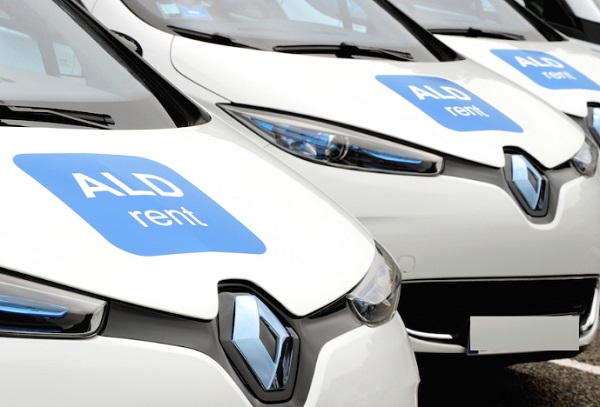 Capellen-based car leasing company ALD Automotive now offers more than 900 rental vehicles in the short- and medium-term.
The extension of the company's short- and medium-term rental offer comes in response to the needs of temporary and flexible mobility in businesses, for instance in the context of short-term missions, trial periods and other projects. Customers can now use a wide range of vehicles via a fleet of 900 cars and lorries.
The short- and medium-term rental was created in 2000 at ALD Automotive; at that time the company had around fifty cars. In 10 years, the business reached a fleet of more than 300 vehicles and has since been able to offer a wider variety of vehicle models and categories to its customers. However, the volume achieved in 2010 required greater investment in new infrastructure. It was then that ALD Automotive inaugurated its Car Centre to accommodate its rental vehicles in the short- and medium-term.
The short-term branch now boasts more than 900 vehicles divided into 50 models and 14 categories - from the small city car to the minivan, through the luxury category and various types of commercial vehicles. These are available in an all-inclusive offer featuring a service that is accessible to all (leased customers or otherwise), benefits from 1 day to 18 months, unlimited mileage, a complete and adapted level of equipment, delivery everywhere in Luxembourg and recent vehicles with an average age of 12 months.
Moreover, the entire fleet dedicated to the short- and medium-term is 100% eco-responsible thanks to ALD Bluefleet, a programme set up by ALD Automotive in 2009 to limit the impact of its activities on the environment.