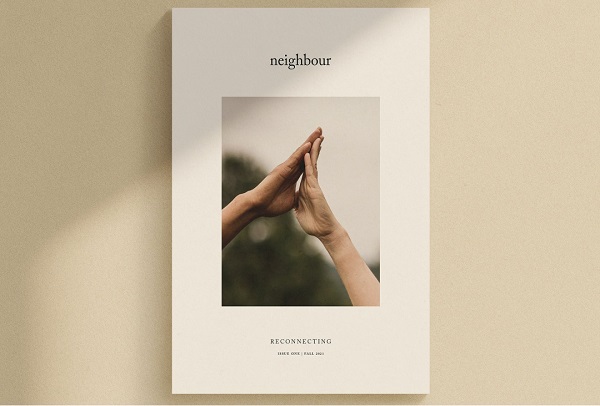 Neighbour Magazine has announced that it is launching its first issue on Tuesday 9 November 2021.
A new quarterly English-language print and digital magazine about sustainable living, Neighbour Magazine tells the stories of the people and businesses working to make a positive impact around Luxembourg and the Greater Region.
Launched by local writer Kasia Krzyzanowski with the help of a team of designers, photographers and writers, the first issue, exclusively sponsored by UBS, looks at the theme of reconnecting through the stories of inspiring people working to make a difference.
Written in English, the magazine is aimed at both expats and locals interested in learning more about topics around sustainability and how to integrate more sustainable practices into their own lives.
"Against the backdrop of an ever-worsening climate crisis, there is growing interest among the general public in living more mindfully and sustainably – we feel compelled to do something on an individual level that can make a difference. Neighbour Magazine will give readers the opportunity to discover local people and projects from around the region in a beautiful and in-depth way while providing ideas on how to have a positive impact", commented Kasia Krzyzanowski, Founder of Neighbour Magazine.
Each quarterly edition will feature a range of stories, with in-depth storytelling to allow readers to not only learn about new concepts and projects but also gain an understanding of the history, motivation and passion of the people behind them. Equal space is dedicated to photography that tells more of the story, tied together with a minimal design free from traditional advertising.
Neighbour Magazine strives to integrate sustainable practices into all areas, from starting up within the CoBees cooperative for social impact businesses to climate neutral printing of small quantities on recycled paper and a focus on working with local suppliers.
Issue 1 is now available for purchase from three sustainable boutiques in Luxembourg City (J'adore bio, The Modu Shop and Hels1nk1), as well as online: www.neighbour-magazine.com.