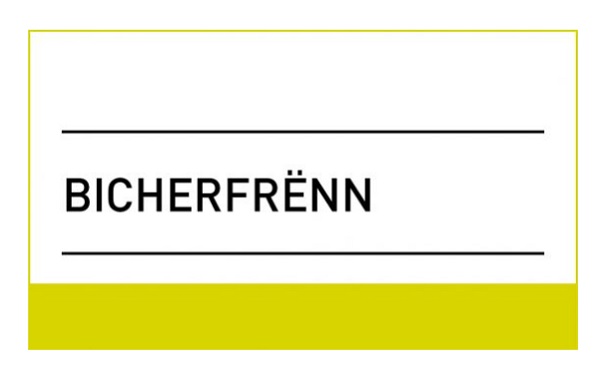 For the fifth consecutive year, Fonds culturel national (FOCUNA, Luxembourg's National Cultural Fund), in partnership with the Lëtzebuerger Bicherfrënn - Les Amis du Livre a.s.b.l. (Friends of the Book) and in collaboration with the National Centre for Literature (CNL), has launched a call for applications to authors regarding a residency lasting 8 to 10 weeks at the Literarisches Colloquium in Berlin.
This residency offers the author the time and freedom to pursue his/her ongoing creative work in a serene setting. The author may, however, be solicited for professional or public meetings and is supported in his / her desire to meet authors, publishers, venues, audiences and attend events.
The deadline for applications is midnight on Sunday 27 September 2020.
The Lëtzebuerger Bicherfrënn / Les Amis du Livre, a patron of the Berlin residence, was founded in 1997 by book lovers with the aim of promoting, supporting and preserving literary and book heritage in the broadest sense of the word. Volunteers currently operate two second-hand book outlets in all categories: Pabeierscheier in Bourglinster and Bicherstuff in Wiltz. This is also where book donations are received, sorted and stored.
Literary Colloquium Berlin (LCB)
The Literarisches Colloquium in Berlin was founded in 1963 by Walter Höllerer on the shores of Lake Wannsee and welcomes writers, translators and publishing houses from around the world. A forum for reflection, an experimental workshop and a nursery for talent, this internationally renowned literary institution not only organises readings, seminars and literary meetings, but it also focuses on exchange and interaction with foreign institutions, thus ensuring a continuous and rich work of literary mediation, beyond linguistic boundaries.
Call for applications - Bicherfrënn Scholarship