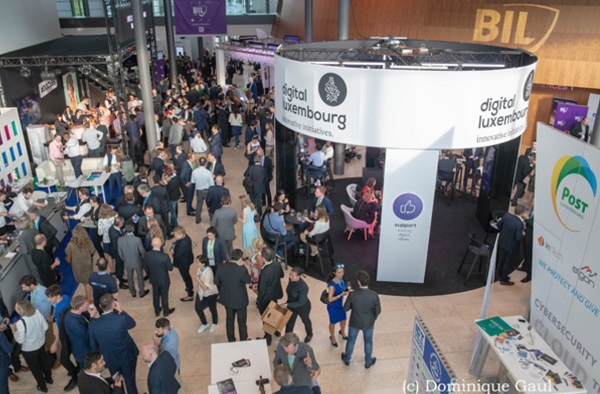 Last year's ICT Spring; Credit: Dominique Gaul
Building on the success of its digital and tech ICT Spring summit, Luxembourg-based communication agency Farvest Group has announced its decision to introduce three new summits, as part of its new "Farvest 2020" strategy.
The strategy will see Farvest, in the lead up to its 20th anniversary, apply the concept of the ICT Spring to creative industries, financial innovations and human challenge innovations. In this context, Farvest will create three new summits, mixing expert conferences, exhibition areas and even startup competitions, innovation labs and gala dinners and awards ceremonies. This so-called "four seasons" approach will apply to the areas of banking and finance, human capital and mobility and marketing and communication.
Starting in November 2019, the Group will organise "Human Capital Europe", a summit dealing with global themes concerning humans with a key focus this yearon HR and mobility. This summit will showcase best practices in Europe as well as the development of new solutions and will include both an HR and Mobility Summit. The event will close with the traditional HR One Gala and the Luxembourg HR Awards. More highlights will be added in 2020, including the Luxembourg Healthcare Summit.
Next year's FundsEvent and PrivateBanker events will see the addition of a new "FinWinter summit, which will discuss fund, investment and private banking trends. The payment industry, which is currently undergoing an important transition phase, will also be one of the major themes of the summit.
May 2020 will then see the return of the ICT Spring with its 11th edition. On this occasion, thousands of tech and digital experts will gather in Luxembourg to discuss space trends during the Space Forum, as well as Cybersecurity on IS Day, now renamed the "European Security Forum".
Last but not least, early summer 2020 will see the introduction of the "Creative Summer" event, dedicated to inspiration and innovation. Agencies and advertisers will be invited to present their most recent projects in order to potentially win one of the Luxembourg Marketing & Communication Awards (consequently postponing the 2019 Gala Marketers to July 2020). Several conference sessions are also planned around the topics of marketing and creativity.
Farvest Group CEO, Kamel Amroune, summarised: "The events which made Farvest successful, through its different communities, are now grouped into four main annual summits. The participants will then be able to discuss and share around transversal themes, topics and challenges".