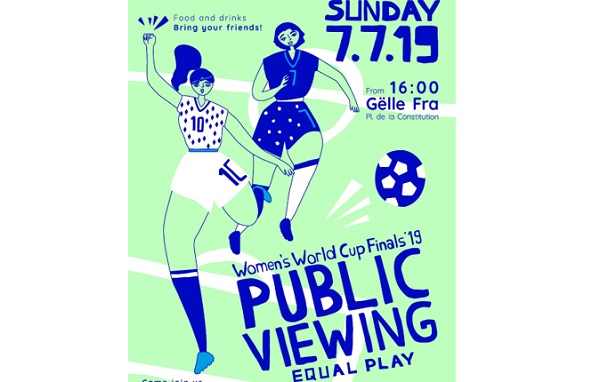 The Ville de Luxembourg has announced that the Place de la Constitution (beside the Golden Lady) will host a live public broadcast of the final of the Women's Football World Cup on Sunday 7 July 2019.
With kick-off at 17:00, the live transmission will start at 16:00. Free entry.
A space for people with special needs will be provided during the live broadcast on the Place de la Constitution. To avail of this, those interested are asked to contact (by 5 July at 16:00) the VdL by email: makayser@vdl.lu, Tel: 4796-4215 / 691-964447.