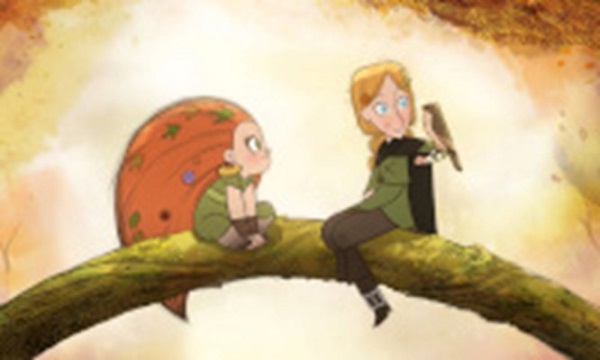 Wolfwalkers; Credit: EFA / Mélusine Productions
Luxembourg co-production "Wolfwalkers" is among three films to be nominated for the Young Audience Award at the 2021 European Film Awards.
The European Film Academy (EFA) and EFA Productions today announced the three nominees for the EFA Young Audience Award 2021:
- Pinocchio, directed by Matteo Garrone (Italy / France)
- The Crossing (Flukten Over Grensen), directed by Johanne Helgeland (Norway)
- Wolfwalkers, directed by Tomm Moore and Ross Stewart (Ireland / Luxembourg - Mélusine Productions)
The nominations were again chosen through a two-step procedure: an international committee made up of EFA Board member Graziella Bildesheim (producer / Italy) and experts Levan Dvali (Taoba International Youth Film Festival / Georgia), Nicola Jones (Goldener Spatz / Germany), Dimitris Spyrou (Olympia Children's Film Festival / Greece) and Annelot Tijs (Eye Film Institute / Netherlands) shortlisted eight films. A jury made up of former Young Audience Award participants aged 13 to 14 (Matteo from Italy, Marta from Croatia, Anissa from the United Kingdom, Zofia from Poland and Vasileios from Greece) then watched these eight films and determined the three nominations.
The three nominated films will be screened (either in cinemas or online depending on restrictions) to audiences aged 12 to 14 in 38 European countries. They can then vote for the winner of the Young Audience Award 2021, which will be announced during an award ceremony on 25 April 2021, again hosted by former member of the Young Audience Award jury, Ivana Noa (Belgium). The ceremony will be broadcast live on
yaa.europeanfilmawards.eu
, a dedicated website offering all information on the nominated films and the participating cities.
The EFA Young Audience Award is organised and presented by the European Film Academy and EFA Productions, with the support of the Mitteldeutsche Medienförderung (MDM). Local Young Audience Award events are organised with the support of the respective national partners. In Luxembourg, the partner is the Luxembourg City Film Festival.