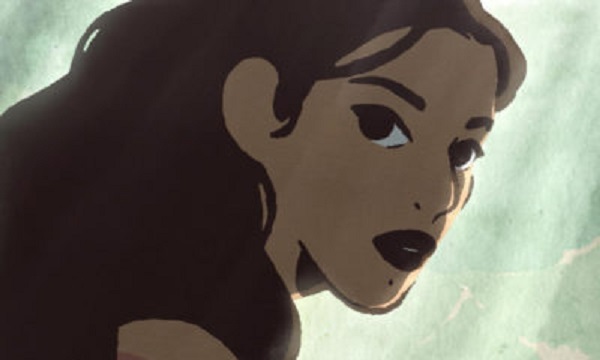 The Swallows of Kabul;
The European Film Academy (EFA) has announced the titles of the four films nominated for the 2019 European Film Award for Best Animated Feature Film; Luxembourgish co-production "The Swallows of Kabul" ("Les Hirondelles de Kaboul") features among this year's nominees.
The nominations were determined by a committee composed of EFA Vice-President Antonio Saura (Spain), EFA Committee member Graziella Bildesheim (Italy), producer Paul Young (Ireland) and, representing CARTOON (the European Association of Animation Film), film critic Stéphane Dreyfus (France), producer Kristine MI Knudsen (Germany) and director Janno Põldma (Estonia).
Nominees:
Buñuel in the Labyrinth of the Turtles ("Buñuel en el laberinto de las tortugas), a Spanish-Dutch co-production directed by Salvador Simó, written by Eligio Montero and Salvador Simó and produced by Manuel Cristobal, José Fernández de Vega and Bruno Felix, with animation by Manolo Galiana;
I Lost My Body ("J'ai perdu mon corps"), a French production directed by Jérémy Clapin, written by Guillaume Laurant and Jérémy Clapin and produced by Marc du Pontavice, with animation by David Nasser;

Marona's Fantastic Tale ("L'extraordinaire voyage de Marona"), a French-Romanian-Belgian co-production directed by Anca Damian, written by Anghel Damian and produced by Anca Damian, Ron Dyens and Tomas Leyers, with animation by Dan Panaitescu, Chloé Roux, Loïc Espouche and Mathieu Labaye.

The Swallows of Kabul ("Les hirondelles de Kaboul"), a French-Luxembourgish-Swiss co-production directed by Zabou Breitman and Éléa Gobbé-Mévellec, written by Zabou Breitman, Sebastien Tavel and Patricia Mortagne and produced by Reginald de Guillebon, Stéphan Roelants, Michel Merkt and Joëlle Bertossa, with animation by Éléa Gobbé-Mévellec.
More than 3,600 EFA members will soon vote for the winner among the nominated films. The Best Animated Feature Film 2019 will then be announced at the 32nd European Film Awards on Saturday 7 December 2019 in Berlin.