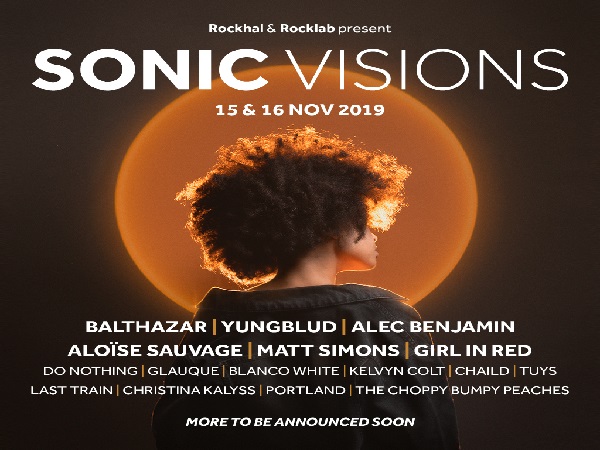 The Sonic Visions music festival will take place at the Rockhal in Esch-Belval on Friday 15 and Saturday 16 November 2019.
The Sonic Visions Music Festival is a musical journey into the world of tomorrow. Set in the unique and magical setting of the blast furnaces of Esch Belval, Sonic Visions is the meeting point of history and future. The festival presents a hand-picked selection of upcoming artists, which will shape the music of the years to come.
The first artists to be announced for this 12th edition include:
- English alternative rock musician Yungblud (15 Nov);
- Actress, singer and dancer Aloïse Sauvage (15 Nov);
- American singer-songwriter Matt Simons (15 Nov);
- Belgian indie pop-rock band Balthazar (16 Nov);
- American singer and songwriter Alec Benjamin (16 Nov);
- Norwegian musician Girl in Red (16 Nov).
Other confirmed acts include Glauque, Kelvyn Colt, Christina Kalyss, Chaild and Tuys (on 15 November), as well as Do Nothing, Last Train, Portland, Blanco White and the Choppy Bumpy Peaches (on 16 November).
For details, see https://sonicvisions.lu/.