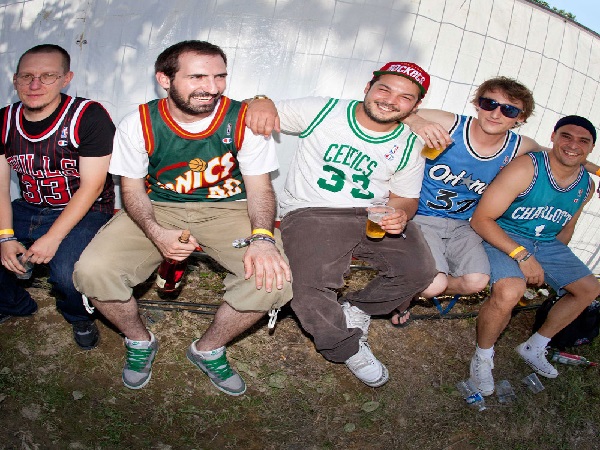 De Läb; Credit: Rockhal
The sixth edition of the Wiltz Session music festival will take place on Wednesday 29 May 2019 at the Brandbau (Prabbeli cultural centre) and Place des Martyrs, from 18:00.
This year's edition, organised by Prabbeli in collaboration with De Gudde Wëllen, follows the motto "Shake the habitual". Traditionally held on the day before Ascension, the sixth edition of Wiltz Session invites music-lovers to discover, live on two stages, Luxembourg hip-hop band De Läb and Belgian artists OTON (Tech House) and ESINAM (Electro/World/Jazz), as well as DJs Isaac and DJ Haasi.
Following the motto of recent years "Shake the habitual" and "E groussen Ausfluch op Wooltz", Prabbeli Wiltz and De Gudde Wëllen are once again organising a bus trip – full of surprises - from Luxembourg City to Wiltz.
From Luxembourg City to Wiltz, there will be a crazy bus ride full of surprises. For those wishing to spend the night in Wiltz, there are camping possibilities in the Jardin de Wiltz or at Camping Kaul (but spaces are limited).
Pre-booked tickets cost €25 (bus included) or €15 (without bus). Box office tickets cost €20.
Tickets can be purchased online at http://prabbeli.lu/ or via tel.: +352 95 92 051 (Mon-Fri, 10:00-12:00 and 13:00-18:00) or at the ticket store Prabbeli (8 Gruberbeerig, L-9538 Wiltz) (Mon-Fri, 10:00-12:00 and 13:00-18:00).