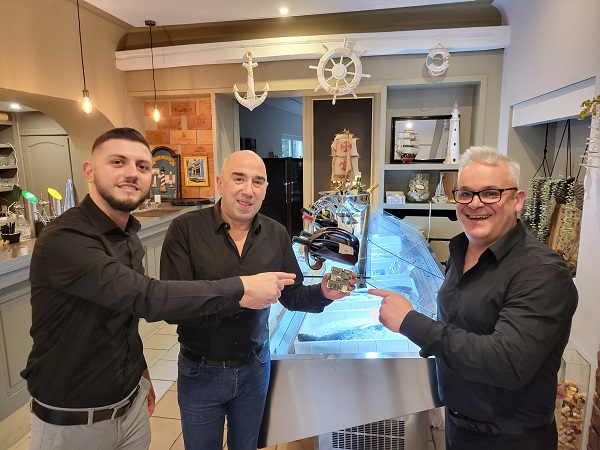 SecSelS, based in Roeser, has announced a smart home solution for monitoring energy consumption.
SecSelS stands for Secure Selfhosted Software confirmed that the software has been published as open source and comes at a time when individuals, families and businesses are becoming more aware of rising energy prices, coming up with a digital monitoring solution.
The company has made it its mission to simplify the everyday life of its customers with the aid of state-of-the-art technology. Given the current energy crisis, the company has addressed the question of how individual consumers can keep a better eye on their energy consumption and thus reduce it. The result is an intelligent smart home solution that is also the first Luxembourg open-source application available free-of-charge to all interested parties. SecSelS has decided to make the entire hardware development open so that other companies as well as private individuals can use and integrate it.
SecSelS has published the construction plans of the new smart home application on GitHub where the source code required for the use of the device is already available. The hardware of the device was developed under licence that also allows commercial use, so long as the name is credited. On what is known as the "open-source principle", hardware and software can be further developed and improved by private individuals and also competitors.
"Together, SecSelS wants to help smartly overcome the energy crisis with its decision to make the development open, and to enable a sustainable life for all Luxembourgers and worldwide in the future," said Bernhard Franco, CEO and founder of the company.
Although the majority of electricity meters in Luxembourg are already digital, there are currently no user-oriented solutions that make it possible to send the digital data to the network, to smart home technologies or companies to process and evaluate it there. Also, if the user notices high (energy) consumption but is not on site themselves, they can not initiate appropriate countermeasures. SecSelS therefore developed a system that can act autonomously if necessary. For this, electricity meters would have to be able to be connected to smart homes or smart building devices.
Smart Home Energy Monitoring from SecSelS
The SecSelS solution can use "SecSi-Energy" monitors to control an entire house, an apartment or even a whole office complex, and to track the respective energy consumption. Not only the overall consumption of the entire building is displayed, but also that of all individual devices and even, when fully developed, the energy generated (e.g. by solar panels). The "SecSi" smart home system can be controlled and monitored via any Internet-enabled device that has a digital display (mobile phone, computer, tablet).
A cost-effective solution for energy saving
To make installation easy and economical, SecSelS has devised a method that allows an entire house to be automated at what they claim to be a tenth of the cost of conventional smart home systems. Since no additional cables need to be laid, SecSelS makes it easy to automate even older homes. The new board can be ordered conveniently and easily at https://shop.secsels.com and SecSelS can also do the installation, if required.